Cabo San Lucas is known for the beautiful beaches, delicious food, and vibrant life. Traveling to Cabo for holidays is the first step for an unforgettable memory. To make your stay safe and enjoyable here are the 9 most important travel tips you need to know.
Cabo San Lucas Travel Tips
1. Safety First
Quite naturally, Cabo San Lucas is not immune when it comes to crime.  Since most of the crime in this area is related to the drug cartels, safety can prove to be a dicey issue in this region.  That does not mean at all the Cabo is not safe, on the contrary, you can visit without any problems but you should be careful.
Ask the hotel which part of Cabo San Lucas is safe to visit and areas you need to avoid.
2. Water and Beach Safety
No doubt, beaches are the highlight of Cabo San Lucas. However, you should not forget that the ocean is not without risk. You can visit the Medano Beach for activities such as kayaking and snorkeling.  This is because it is cordoned off for protecting people from watercraft. Check out the weather report before you go out, especially if this is a stormy season at the end of summer.
3. Party Safely
Cabo San Lucas is considered to be a town where you will be able to party. There are people who come here to have fun and drink. In case you fall under this category, you should have fun by taking care of your safety. Thus, you should drink moderately since being drunk can make you susceptible to injury and crime. Make sure that you plan in advance how to return back to your hotel.  Do not walk back to the hotel while you are intoxicated.
4. Natural Wildlife
There might not pose any imminent danger as long as you are not exploring the desert, off the beaten path without a guide. If you are planning for an upcoming trip and do not know when to visit then you should consider the winter months.  This is the whale watching period. Grey whales and humpback pass the warm Baja coast and are the biggest spectacle for tourists.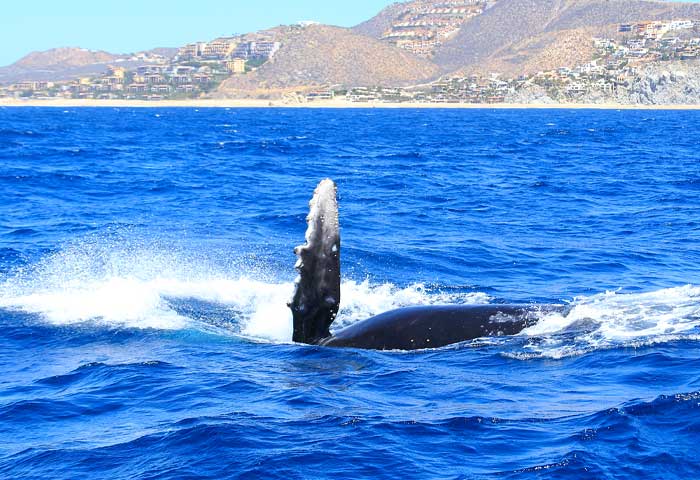 5. Local Food
You will find an amazing variety of food items.  Everyone can definitely find something that they like, irrespective of the cuisine they prefer.
However, you can expect to find Mexican dishes in the majority of the restaurants.  Make sure that you enjoy the authentic cuisine.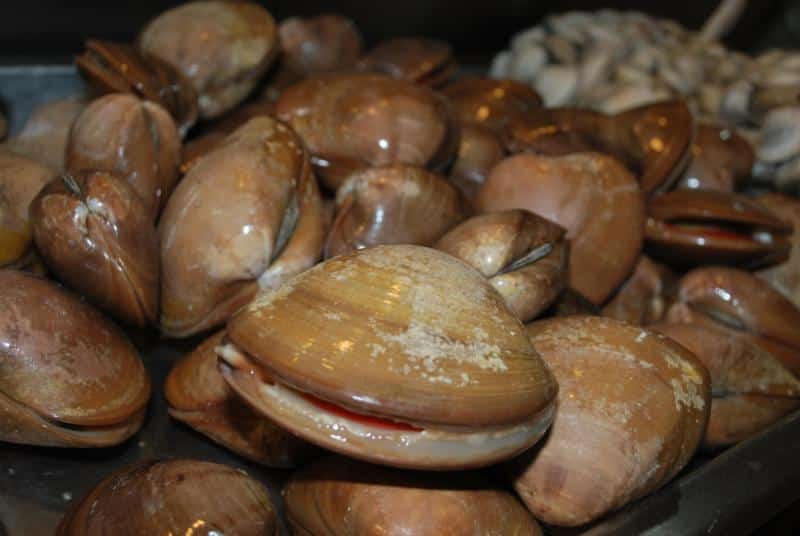 6. Hotel Location
Make sure that you have complete information about your hotel.  In case the baggage is delayed or you are going to a destination which you have not visited before then this will prove to be useful. Print out the name, address, and phone number of the hotel.
7. Currency Exchange
Cabo San Luca's official currency is Peso but USD is widely accepted. Check for the currency exchange rate before you visit Cabo and before you leave. If the rate is good then consider exchanging Peso to USD before you exit the country. Exchanging the foreign currency when your back home is quite a hassle since no one likes spending time at the bank.
8. Save Your Boarding Pass
You might toss away your boarding pass as soon as you get off the plane, however, it's better to keep it. It can serve as proof of your travel when your airline fails to give you the credit for the air miles.
9.  Mark Your Bag with Easily a Recognizable Item
Many travel bags are identical and this increases the risk of taking the wrong bag in the airport. You can use a color ribbon or some other mark to easily identify your bag from the rest. Also, make sure that your name, address and telephone number are written on your travel label.
For more travel tips, visit the Cabo San Lucas Travel Guide.