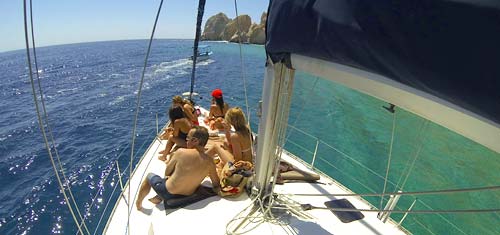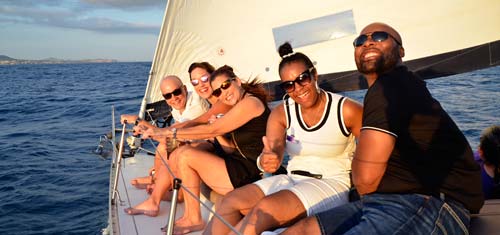 Only have a few hours to spare for a Cabo day trip? Maybe you're on a cruise ship and need a flexible schedule? Our Cabo day trips are the perfect solution for guests who can only be on the water for a few hours to accommodate their busy schedules. On all day cruises, we offer an open bar, light Mexican menu, and fully custom-built luxury sailboats or Cabo yachts. Book online and receive 10% off your ticket!
Morning & Mid-Day cruises are 3 hours long and include light luch, free unlimited bar, snorkel equipment, towels and free wetsuits in winter.
Sunset cruises are 2 hours long shared and 3 hours long private, includes free unlimited bar, and great snacks.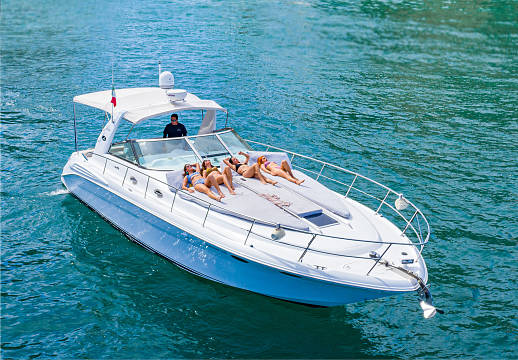 1-4 pax:

$1,120

  $952 USD
Adult:

$90

$76.5 USD  Child:

$45

$38.3 USD
3 hour cruise / Cap. 18 guests.
Enjoy Cabo San Lucas on a luxurious 42 feet Sundancer yacht. With a large padded cabin-top cushions and a shaded cockpit, this luxury sport cruiser will accommodate you with style while enjoying snorkeling or sunset cruise in Cabo San Lucas.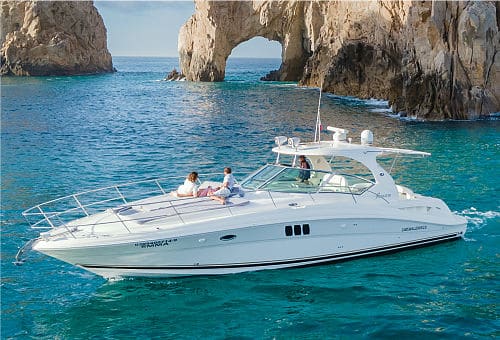 1-4 pax:

$1,400

  $1,190 USD
Adult:

$90

$76.5 USD  Child:

$45

$38.3 USD
3 hour cruise / Cap. 12 guests.
Experience a truly modern & luxurious yacht. Our 45' is a perfect combination of a comfortable and stylish yacht with all the amenities you need for a fun and memorable time on the water.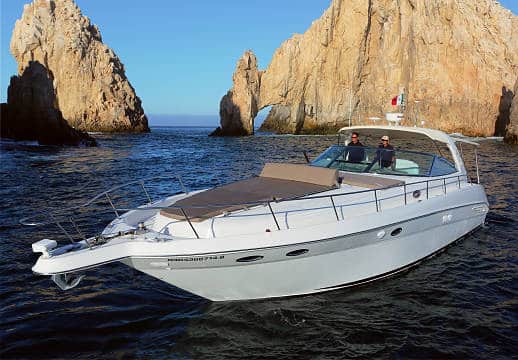 1-4 pax:

$1,400

  $1,190 USD
Adult:

$90

$76.5 USD  Child:

$45

$38.3 USD 
3 hour cruise / Cap. 20 guests.
Our top notch 46' luxury yachts are wide and spacious holding all the amenities needed for a truly magnificent day! Enjoy Los Cabos snorkeling sites and awing sunsets.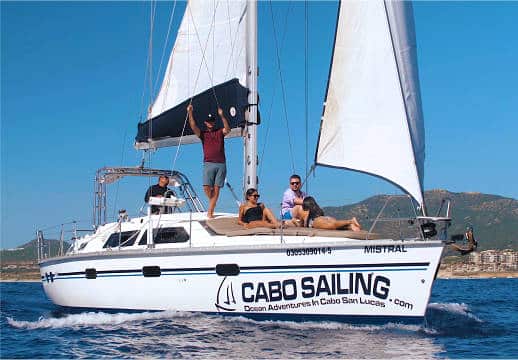 Adult:

$99

$84.2 USD / Child:

$49.5

 

$42 USD
3 hours Snorkeling & 2 hours Sunset cruise.
Cap. 14 guests.
Explore the sparkling turquoise waters of the Sea of Cortez on this sightseeing snorkel adventure or romantic Sunset Cruise of Los Cabos' Land's End Arch!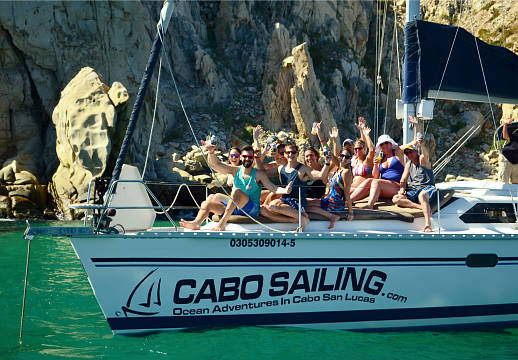 1-4 pax:

$700

  $595 USD
Adult:

$90

$76.5 USD  Child:

$45

$38.3 USD 
3 hour cruise / Cap. 12 guests.
Sail Cabo San Lucas on a beautiful private 38 feet sailing boat and snorkel in tropical waters alongside colorful sea life.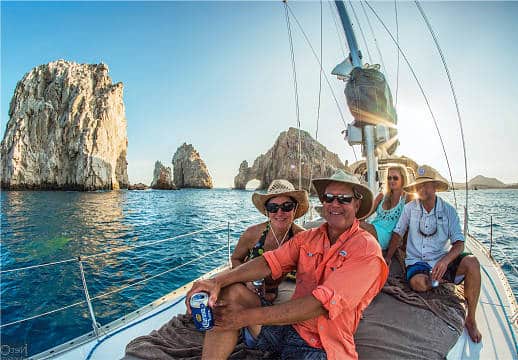 1-4 pax:

$920

  $782 USD
Adult:

$90

$76.5 USD  Child:

$45

$38.3 USD
3 hour cruise / Cap. 14 guests.
Out two 42' luxury sailing boats await for a fun day on the water. Great snorkeling at Cabo San Lucas bay and a relaxed sailing admiring a colorful sunset.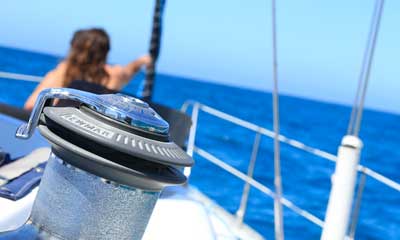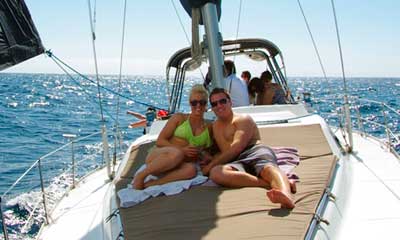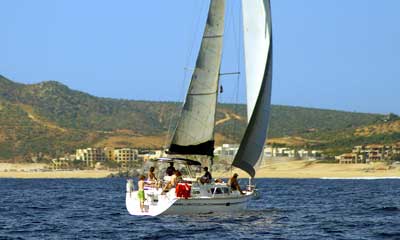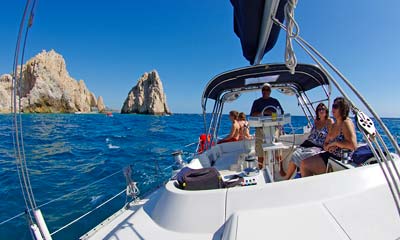 Cabo San Lucas Day Trips & Cruise Ship Guests
We know your time in Cabo San Lucas is precious and we want you to experience the best taste of Cabo in the short time you have here. For our cruise ship guests, it's important to know the exact time disembarkation and embarkation your ship. Our team is well aware of your time constraints and committed to making your experience memorable and hassle free.
Each cruise-line arrives at a different hour during the morning; therefore Cabo Sailing schedules our tours accordingly in order to accommodate all passengers. This is a popular tour and sells out quickly. We recommend reserving your spot early, locking your spots.
Meeting point and important facts to remember
Disembarking your ship at arrival might take a while, walking to our dock will add about 10 to 15 minutes (easy walking) along the marina sidewalk. Therefore we recommend you plan no less than 1 hour and 30 minutes between your ship´s arrival and our departure.   Check our location map here! 
NOTE: Some cruise ships maintain a different time zone than local time in Los Cabos, baja california Sur (Mountain time: -07:00 UTC). It is very important you are aware of Cabo time in order to be on time at meeting point. Don't be distracted by the dockside merchants on your way to your cruise, you'll have plenty of time to check them out when returning to your Cruise Ship, or Tenders dock.
We sailed with Cabo Sailing 3 hours this morning. We only wanted to sail. They had equipment to snorkel yet we wanted to sail. The excursion was perfect. The crew gave a guided tour along the way. Was spectacular. Towards the end we came in closer to shore, anchored and enjoyed a most delicious lunch. Highly recommend.
Edgar H. Michigan, Norwegian Star ★★★★★