Hey there,
With more good news coming everyday regarding travel restriction relief plans being revised by governments around the globe, we experience a positive wave of guests contacting us inquiring our summer operation.
As for now, starting June 1st at Cabo Sailing, we will gradually start operating according with authority's guideline holding restrict hygiene protocol to make sure our guests and crew stay safe and healthy.
We are excited to be able to host guests again onboard our boats and continue sharing our enthusiasm of boating, sailing and the ocean. Therefore, we came up with this special promotion, allowing you enjoy a better rate for any future date.
10% off online bookings!
Book online for any of our Cabo boat tours for a future date and you will receive a 10% discount. You will be able to reschedule or cancel with 100% refund until 24 hours before your confirmed cruise.
Cabo Sailing Gift Card
We've also created a few gift cards (each holding different amount). We're sure you know someone who loves sailing and boating and can't wait to get to Cabo San Lucas. They can redeem our cards in their own time. It is gift no one will forget!
Looking forward to seeing you in Cabo soon.
Cabo San Lucas vacation Deals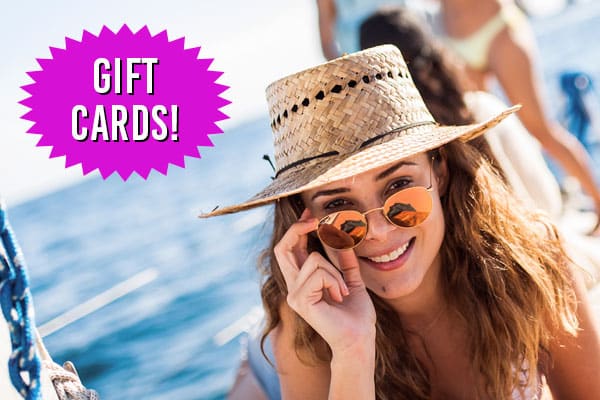 Gift Cards.

Select any of our special gift cards to use on your next cruise!
$150 USD & $360 USD  are available.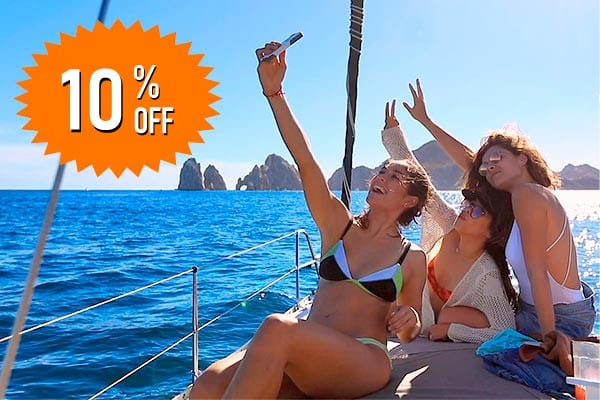 Save 10% on your desired cruise.
Plan your Cabo San Lucas vacation ahead and enjoy 10% off for any of our Cabo sailing and boating tours. Can be applied to Private and Shared cruises.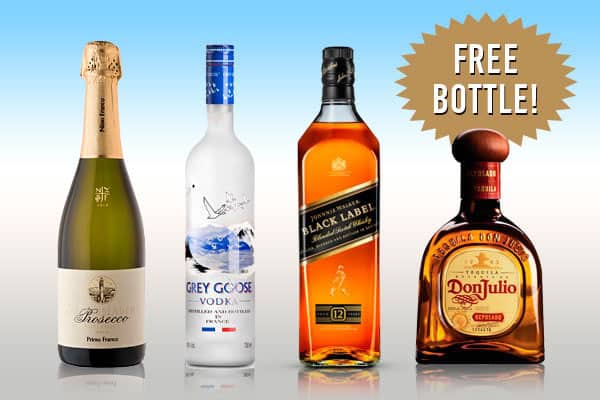 *FREE Prosecco / Vodka / Whisky / Tequila
Your choice of Prosecco sparkling wine, Gray-Goose, Johnny Walker Black Label or Don Julio by booking a Cabo Boat tour, in addition to the free open bar offered on board.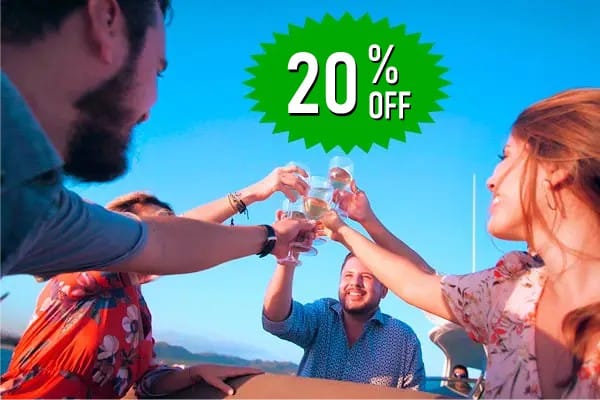 This amazing offer can be applied if two cruises are taken no more than 8 days apart.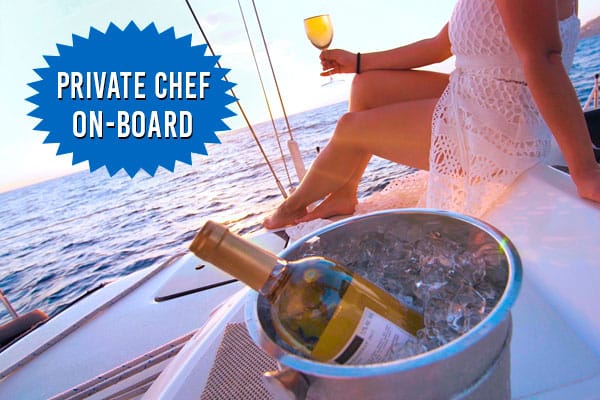 Private Chef on-board
Choose between a 3 course Surf & Turf gourmet dinner to our selection of amazing finger food appetizers prepared by our house chef.  All accompanied with unlimited ice-cold mixed drinks and wine.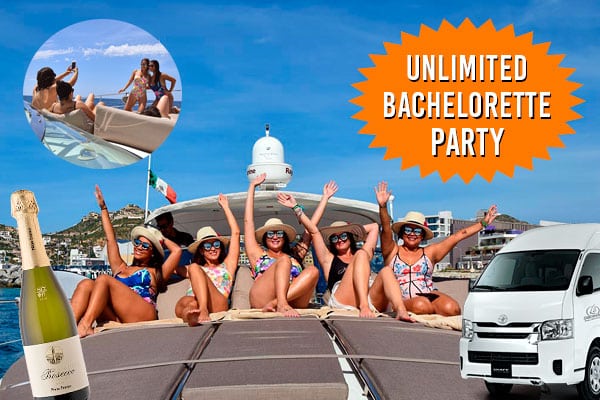 Unlimited Bachelorette Party
Includes:
* Private Round-Trip Transportation
* In addition to our unlimited premium bar, a bottle of prosecco sparkling wine (1 bottle for every 2 guests)
* Choice of 5 appetizers (See list in form).
* Chocolate Strawberries.
*Add a professional photographer for 180 USD.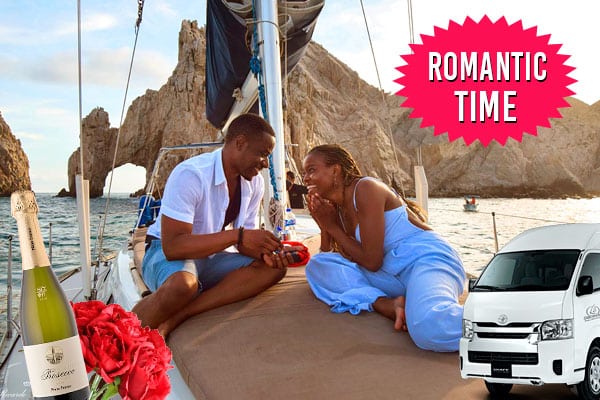 Romantic Time

Personal and intimate time on the water. Proposals, anniversaries, birthdays and any special moment you celebrate.
Includes:
* Private round-trip transportation
* In addition to our unlimited premium bar, a bottle of prosecco * Sparkling wine (1 bottle for every 2 guests)
* Roses Bouquet or Personalized celebration cake.
Add a professional photographer for 180 USD.