You've already heard the stories of the beautiful Cabo region.  You know about its beaches, the nice weather, and the peaceful local people.  But, there's something you might not know.  You can find even more rewarding, interesting, and fun activities than those mentioned.  I'm talking about the Cabo San Lucas museums!  Read on to discover more.
These Cabo San Lucas museums will tell you everything about the local culture and history of these cities.  And, I can promise you this: there's plenty to visit!  Besides finding calm in Cabo in a nice place to stay, have a relaxing time and visit these thought-provoking Cabo San Lucas museums.
The best Cabo San Lucas museums
Museums provide a great opportunity to spend time with friends and family in a positive way. Personal relationships can be reinforced visiting museums with family members because a day at the museum often translates to a day spent with loved ones.  At the same time, the environment provides a shared learning experience.  Going from history museums to even a whale museum, the Cabo region as a whole has a really interesting past and a very enriching culture.  Keep reading and learn about the 6 most interesting Cabo San Lucas museums to visit with friends and family, or even on your own!
Museo de Historia natural
The natural history museum is located in the Autonomous University of Baja California Sur.  This museum has a great scientific collection, going from geology, paleontology, anthropology, and biology.  The building where this museum is located used to be the United Nations school.  Here you'll get to see vestiges of regional birds, marine mammals, and reptiles.  With seven different departments, like local history or paleontological finds in the area, this place is a complete experience of everything you need to know about La Paz and the Cabo region.  You'll find this unique place in La Paz, road south Km 5.5.  Give one of the most complete museums in Cabo an opportunity to visit, I promise you won't regret it!
Museo de Cabo San Lucas
This museum opened its doors in October of 2006 and it's the natural history museum of Cabo San Lucas.  Located right in the heart of the city, this is an unmissable stop for culture seekers.  This museum displays examples of paleo-botany, geology, anthropology and the skeletons of some sea mammals.  Also, a significant part of the museum covers the history of Cabo.  There are even exhibits that cover the astronomical and sea biodiversity subjects, along with some special seasonal exhibits.   Find this museum in Plaza Amelia Wilkes, downtown in Cabo San Lucas.
This is the museum that goes further back in time.  In this place, you'll be able to learn about pre-Columbian history and going as far as early in the 20th century.  A huge lapse of time to learn from!  This museum has four specific areas with different subjects to go through, pre-historic to modern times.  You can also find an ethnobotanical garden and cultural programs in special spaces inside the museum.  You'll be surprised by the many things to see and the little time to do so!  Find this museum in Avenida de Montejo 43 in Cabo San Lucas.
Pasado Marina de Museo
Pasado Marina de Museo it's a fishing museum with exhibits related, accordingly, to the fishing industry.  Here, you'll be able to come across several specimens of large tuna fish, sharks, and marlin that have been preserved by the museum for people to see and enjoy.  You'll be able to find in this assorted museum some exotic specimens also, which are harder to find even as an antler.  If you're into this subject this is the place for you to visit.  You'll find this unique museum in Lazaro Cardenas street in Cabo San Lucas.
Museo Regional de Telecomunicaciones
Believe it or not, Cabo San Lucas has a Regional telecommunication museum with over 50 antique television, communication, and radio instruments.  You'll also find the biopics of popular scientists from all around Mexico.  Definitely an interesting and quite different museum from the rest, it's worth visiting.  Find this museum in Lazaro Cardenas Street in downtown Cabo San Lucas.
Best of Cabo San Lucas museums: The Whale Museum
Accordingly to the name of the museum, in this place you'll come across everything you have to know about whales.  It's here where you'll learn the complete history of the migration of whales to the Cabo region.  The Whale Museum also hosts a whale skeleton which is 12-meter long.  Something truly amazing to see, especially for the kids!  The building has a remarkable modern architecture that includes the city theatre in it too.  Definitely, an interesting mixture of things to do in the same place.  You'll be able to find this museum in Paseo Alvaro Obregon 1 in downtown La Paz.
After selecting a museum to visit, check what's happening in that museum at the time.   Because, a very interesting thing to visit is temporary exhibitions, apart from anything we can find at any given moment in a museum.  Temporary exhibitions are special and unique according to the season and may provide additional information and therefore a fun experience to live.
Don't be too surprised realizing the enormous number of things to do at a museum and the little time to do so!
Cabo Sailing after Cabo San Lucas museums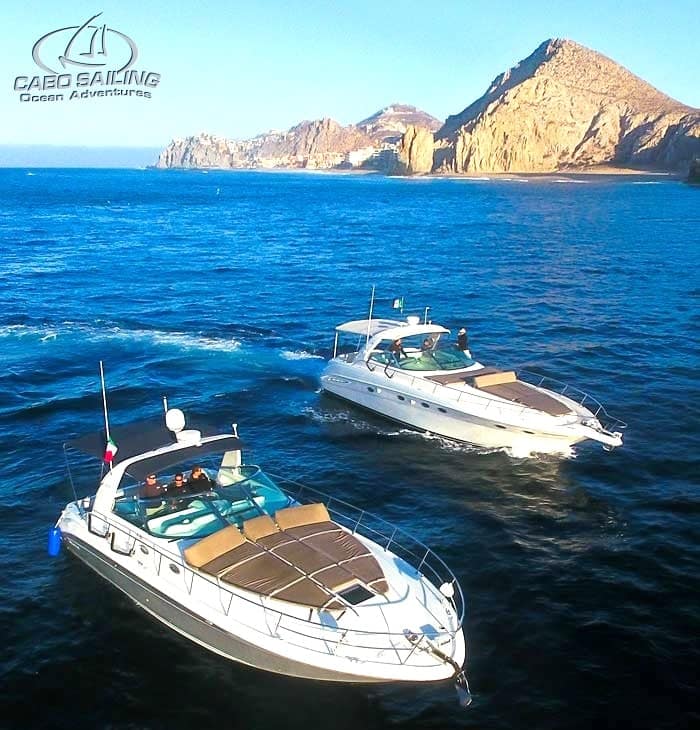 Relax on a comfortable yacht while your captain navigates the enchanting waters of the Sea of Cortez and the Pacific Ocean.   To elaborate, enjoy an array of incredible sailing experiences including day sailing, diving, sunset cruises, whale watching and visiting great locations like El Arco de Cabo San Lucas.  And, consider a cruise for family reunions, romantic cruises, or celebrating an event.
Cabo Sailing operates only with well-equipped, high-end luxurious sail boats and yachts.  All their vessels come with custom-made padded lounging areas, large shaded seating and other amenities to make your experience safe, fun and comfortable.  Also, Cabo Sailing has over 10-years of experience on the waters around Los Cabos, so you can be assured of having the best and safest adventure.
To inquire or to book a sailing adventure, click CONTACT CABO SAILING to send us a message.  We'll get back to you right away!