Santa Maria Bay is undoubtedly one of the most beautiful beaches in Los Cabos.  The horseshoe-shaped shore and clean sand make it an astounding atmosphere that's equally fun and peaceful.  Additionally, going into the sea, you'll be able to see the bottom as you walk because of its pristine waters.  This is your perfect option to spend some quality time with your friends and family on one of the cleanest beaches in Los Cabos.  Keep reading and learn more about Santa Maria Bay in Los Cabos!
For all the adventurous and calm-seekers this is a great choice to give a try.  This beach offers the possibility to do water activities like paddle-boarding and snorkeling.  If your interest is exploring marine wildlife,
therefore
Santa María Bay is the place for you.  This is a place renowned for its rich and colorful underwater life.  Its curved north shore and reef houses a large number of exotic fish.  Prepare yourself to
be amazed by
this beautiful beach!  Even for those not looking to swim, have the opportunity to savor unique landscapes in Santa Maria Bay.
Calm and relaxation in Santa Maria Bay
Don't worry about having to spend a lot of money on this beautiful beach. There are no restaurants or annoying souvenir stores at sight!  You can arrive by taking the ''Ruta del Desierto'' bus.  This is the best means of transportation in Cabo.  They're
really
safe and clean and go out there every 30 minutes and takes 15 minutes to get there.  Still, be sure to take everything you might need.  Going from snorkeling equipment, lots of water,
maybe
a few beers, some food, and lots of sunscreen!  Apart from this, if you're going with your family, it's also an ideal place for the little ones to play.  Yet, there are few shadows and few services, so carry what you consider necessary.
Tip: Buy a 200 pesos umbrella at a supermarket in Cabo.  It's a very affordable and easy to carry around item. And, you can use it on several beaches and you will not spend more money to rent them.  I assure you, you'll need it in Santa Maria Bay!
Santa Maria Bay is a Blue Flag beach
This legendary bay in Los Cabos it's among the most recognized beaches of Mexico.  The reason is: it earned the first place of the Blue Flag recognition.
After the annual technical review that ratifies different beaches located in the Cabo region, it earned its top-quality title
.  It earned by the year 2019 the title of the cleanest beach in Mexico! 
The Foundation for Environmental Education is an organization that qualifies through some rigorous process, beaches, and reefs around the world to verify the high standards of the water and its cleanliness
.
Awarding with a ''Blue Flag'' the organization grants the quality of these beaches.  Santa Maria Bay has a general rating of A + level. 
This is, according to the evaluation criteria by the environmental organization,"
extremely
clean", compared to the rest of the beaches
.
 This coastal destination excels in environmental management, safety, and services, all with the application of environmental education activities and water quality
.
Cabo Sailing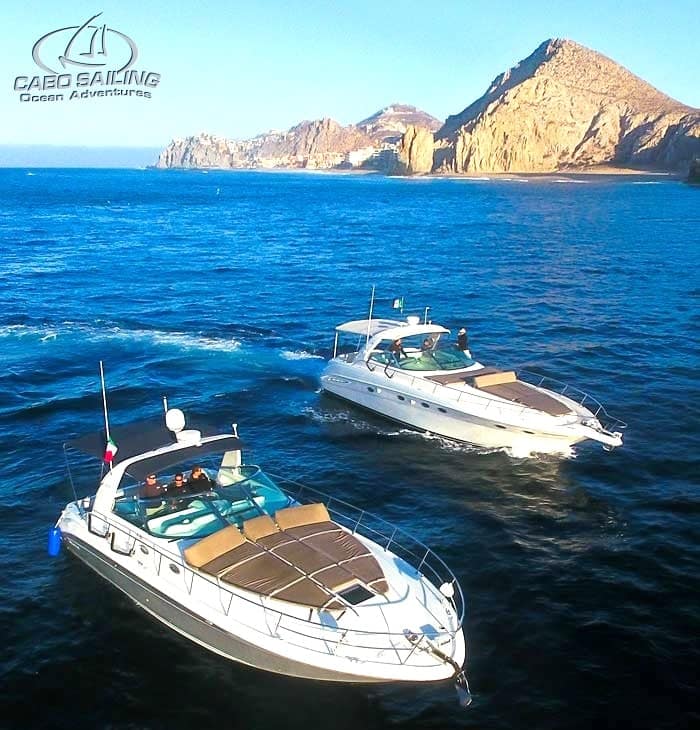 Relax on a comfortable yacht while your captain navigates the enchanting waters of the Sea of Cortez and the Pacific Ocean.   To elaborate, enjoy an array of incredible sailing experiences including day sailing, diving, sunset cruises, whale watching and visiting great locations like El Arco de Cabo San Lucas.  And, consider a cruise for family reunions, romantic cruises, or celebrating an event.
Cabo Sailing operates only with well-equipped, high-end luxurious sailboats and yachts.  All their vessels come with custom-made padded lounging areas, large shaded seating, and other amenities to make your experience safe, fun and comfortable.  Also, Cabo Sailing has over 10-years of experience in the waters around Los Cabos.  You're assured of having the best and safest adventure.
To inquire or to book a sailing adventure, click CONTACT CABO SAILING to send us a message.  We'll get back to you right away!