If you're planning a family vacation to a kid-friendly destination, consider a Cabo San Lucas vacation.  And, if you're concerned about what activities you can find in Cabo to do with your kids, worry not.  It's probably because you've heard about all of the adult-centered activities like the famous Cabo nightlife.  In Cabo, there are many activities that your kids will love.  So, keep reading and discover the safe and fun kid-friendly activities to do on your Cabo San Lucas vacation.
Cabo San Lucas vacation activities for kids
Los Cabos is mostly known for its romantic resorts and crazy-fun nightlife. But, it really is a great place to spend a Cabo San Lucas vacation with your kids.  No matter the size of your family, Cabo is the ideal beach destination, for young or old.  And, there's something there for everyone!  You'll find various things to do with your kids when you're in Cabo.  Therefore, uncover some the most popular and fun kid-friendly activities in Cabo.  And of course, learn where to keep them entertained.
Whale watching on your Cabo San Lucas vacation
During the winter months from November to April, the Sea of Cortez surrounding Cabo turns into the best place in the world to go whale watching!  Every year, many whales migrate from the cold Arctic waters to the calm and warm waters of the Sea of Cortez.  Although the whale-watching peak season runs from December through March, it's in these months when you can start to see baby whales!  This is a unique experience to share with your kids and loved ones.  It's something they'll never forget.  And with the professional staff attending to you on your charter boat, they know exactly what to do to get the best of every trip.  Furthermore, your kids will learn more about whales too!  All in all, this is one of the best Cabo activities for kids on your Cabo San Lucas vacation.
Cabo San Lucas vacation beach day
Why not visit the place for what Cabo is more known for?  Exactly, enjoy a day at the beach but in a special family way.  Avoid the spring breakers and love birds at the beach and find the perfect spot for you and your kids.  Chileno Bay is considered one of the most beautiful beaches in Cabo.  And it's one of the recommended places for families with kids.  Also, don't worry about your kids getting bored playing in the sand.  Besides swimming, you can also go for snorkeling and hiking nearshore until you get them exhausted!
El Arco de Cabo San Lucas
''The Arch'' is a unique rock formation on the sea that you can see from Cabo San Lucas. It's famous for the place where you find it, between the Sea of Cortez and the Pacific Ocean.  You and your family can appreciate this nature's work of art from the safety of the shore or some "mirador" nearby.  If everyone is feeling adventurous you can also take a cheap boat ride to go under and around this famous arch!
Gallery stroll in Todos Santos
A bit north of Cabo San Lucas you can find the "Pueblo Magico" of Todos Santos.  Being at one point the major producer of sugar-cane in the region it's now a developed little town flooded by art.  A calm colonial town is known for its historic buildings, charming plazas and above all, art galleries.  Invite your kids to start in the understanding and appreciation of art in this local experience of a gallery stroll in Todos Santos.  The local beach in this place is "Los Carritos" where everyone in your family can walk and have fun too!
Surfing contests
Surfing is a popular sport in Baja.  And if you or your kids don't intend to practice it, it shouldn't stop you from enjoying seeing how the pros do it!  West of San Jose del Cabo you'll find the place of serious surfers doing their thing on the waves.  Pick a spot and get comfortable as you watch the crowds these wave riders gather around their amazing acrobatics.
Blown glass is an ancient Mexican technique of making glass handicrafts.  Learn how to "blow glass" in Cabo San Lucas, home of the only glass factory in the region.  You can visit this place to see the artist at work.  Also, take home some souvenirs, and if you're lucky enough, you might be allowed to blow glass yourself!
If you visit the Cabo region with your family, now you know there's nothing more than to fall in love with this place.  Bond closer with your family and make unforgettable memories for all, especially the younger ones with these Cabo activities for kids.
Cabo Sailing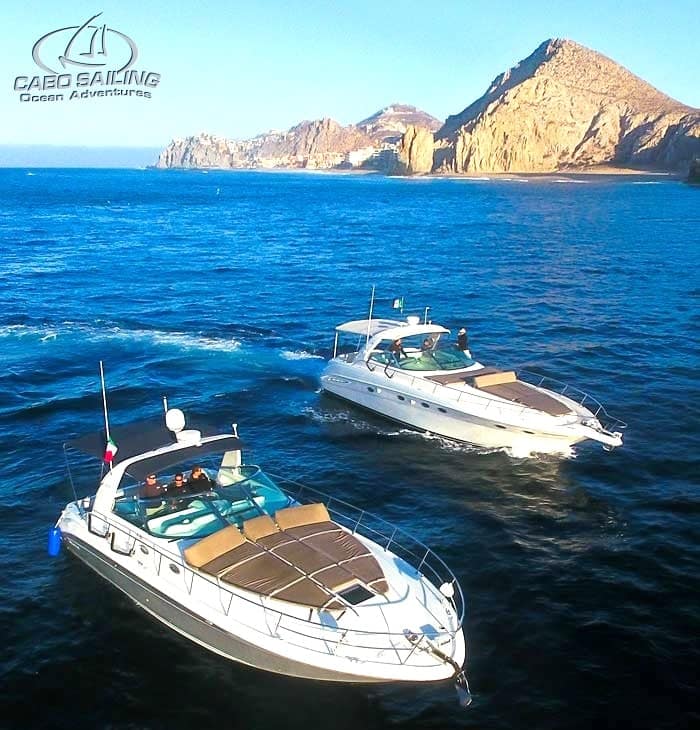 Relax on a comfortable yacht while your captain navigates the enchanting waters of the Sea of Cortez and the Pacific Ocean.   To elaborate, enjoy an array of incredible sailing experiences including day sailing, diving, sunset cruises, whale watching and visiting great locations like El Arco de Cabo San Lucas.  And, consider a cruise for family reunions, romantic cruises, or celebrating an event.
Cabo Sailing operates only with well-equipped, high-end luxurious sail boats and yachts.  All their vessels come with custom-made padded lounging areas, large shaded seating and other amenities to make your experience safe, fun and comfortable.  Also, Cabo Sailing has over 10-years of experience on the waters around Los Cabos, so you can be assured of having the best and safest adventure.
To inquire or to book a sailing adventure, click CONTACT CABO SAILING to send us a message.  We'll get back to you right away!