Mexican culture emanates its deep-rooted uniqueness in many ways.  Showcased through flavors and colors, but most importantly:  its art.  These are masterpieces that impact the lives of anyone who observes and appreciate closely.  If you're into art, more specifically, Mexican art and you're visiting Los Cabos soon, then you'll have the great opportunity to get close and personal with the artistic scene.  Which, by the way, it's impressive!  Keep reading and learn more about the best art shops in Cabo.
Cabo San Lucas is located in the southernmost region of the Baja Peninsula in Mexico. Widely acknowledged for its white-sand beaches, warm shallow waters and massive arching stone cliffs at Land's End, are just some examples of the Baja's picturesque scene.  It's the ideal getaway to visit for the adventurous and nature enthusiasts.  You'll also find peace and relaxation or an incredible nightlife depending on what you're up to.  Furthermore, there's a hidden gem that is not so known in Cabo San Lucas.  This is its art.
Best art shops in Cabo
Los Cabos is a heavenly place for shopaholics, and if this is your thing, you've come to the right place. The Los Cabos region has many shopping options when it comes to art, going from large commercial shopping malls to small shops around the streets of Cabos' Marina. Stroll around these streets and find shops popping before your eyes.  Find what fits you best!
There are markets with items from many regions of Mexico.  Such as pottery from Guanajuato, woven and embroidered goods from Oaxaca, and Yucatan, beaded crafts by Huichol Indians from Nayarit and silver from Mexico City.  These are great items remarking the art craft of such a colorful country.  But, let's not forget local and regional art.  Here, we'll list the best recommendations to find art in the best art shops in Cabo San Lucas.
Considered one of the Cabo's finest art galleries.  It's house to premier fine art gallery since 1997. And the theme of the place is "The Romance of Mexico."  Although their retail store downtown Cabo was closed a bit ago, they recently moved to a warehouse outside of town.  It's here where they've improved their installations to a more spacious area where you'll get the opportunity to see all the works housed here.  You can easily set an appointment with the owner and he'll personally pick you up to take you to this renowned gallery, no extra charge!  Find here over twenty local artists on display and appraise their top-notch talent with the incredible collections they offer.  Of course, you'll be able to take some of these iconic works of art home too!  Just find what you like and enjoy the experience.
You'll find this place on the kilometer 2 in the road going to Todos Santos, they're open from 1:00 to 6:00 PM.
La Turquesa Jewelry and Art
Considered the No. 1 place to buy jewelry crafts in Los Cabos San Lucas according to TripAdvisor.  This is a store that specializes in Mexican art and handcrafted jewelry.   It's a family-owned business for two generations and is now run by Carlo Sotelo.  Visiting this place you soon get to the conclusion that Mexico's culture goes beyond just a getaway to a beautiful place, but it also involves talents and efforts put forth in its culture through gastronomy, lifestyle and most of all its art.  Don't doubt to visiting this nest of art on your next trip to Cabo San Lucas.  Admire the work, love, and dedication that's put into each piece of art.
This place is in Madero St #7, around the corner from Cabo Wabo and next to Marina Boulevard in downtown Cabo.  It's open every day from 9:00 AM to 8:00 PM
Whimsical Art Cabo
100% Cabo made Mexican art.  The remarkable detail about this place is the usage of paper, fabric, and metals to make their unique designs.  Find here sculptures, tapestries, mirrors and furniture with a collage technique never seen in Mexico before.  Colorful originality no other place has in Cabo San Lucas.  This is a wonderful and unique art offered and presented by the well-prepared store managers ready to help you with your selection.  There's a very friendly and informative experience to know a bit more about the artists and their techniques.  Here you'll be helped even on the shipping part, informing you of the best way to keep your purchase safe on your trip back home.
Find Whimsical Art Cabo in Madero St. between Hidalgo & Guerrero open every day from 10:00 AM to 9:00 PM
Since its opening in 1999, Galeria Pez Gordo has become Los Cabos' leading forum for contemporary art.  The gallery's selection holds the works of more than forty artists.  All based in Baja California!.  With techniques ranging from oil and acrylic to collage and photography, this gallery offers an ample and varied collection that's up to meet even the most exclusive tastes and needs.  Find here new and emerging artists looking forward to a bright career in art.  This is a full-service gallery with curators.  They're more than happy to help with all client requests, including professional installation, shipping guidance, and framing. Definitely, one of the best art shops in Cabo.
There you go!  Here you have the top 4 places where you can find the best Mexican art.  Places you surely won't like to miss your next visit to Los Cabos San Lucas!
Cabo Sailing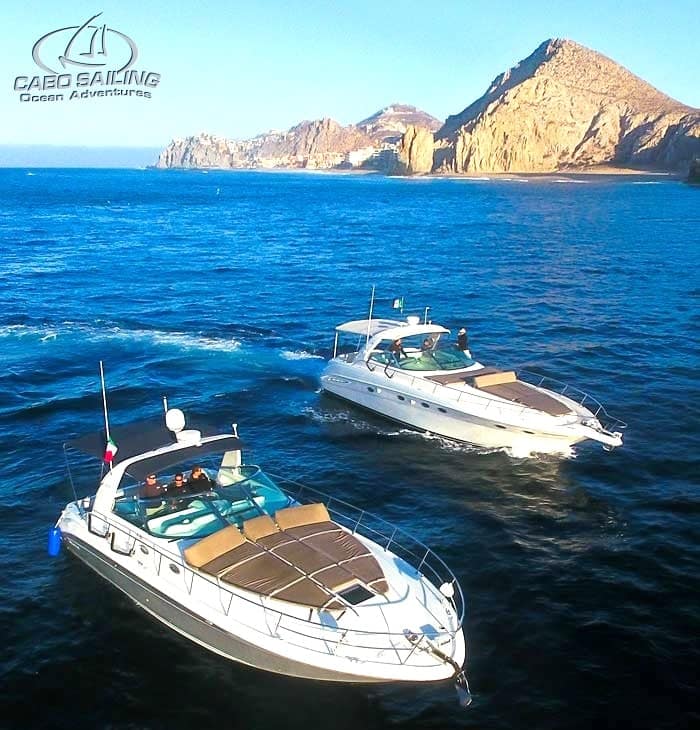 Relax on a comfortable yacht while your captain navigates the enchanting waters of the Sea of Cortez and the Pacific Ocean.   To elaborate, enjoy an array of incredible sailing experiences including day sailing, diving, sunset cruises, whale watching and visiting great locations like El Arco de Cabo San Lucas.  And, consider a cruise for family reunions, romantic cruises, or celebrating an event.
Cabo Sailing operates only with well-equipped, high-end luxurious sailboats and yachts.  All their vessels come with custom-made padded lounging areas, large shaded seating, and other amenities to make your experience safe, fun and comfortable.  Also, Cabo Sailing has over 10-years of experience in the waters around Los Cabos, so you can be assured of having the best and safest adventure.
To inquire or to book a sailing adventure, click CONTACT CABO SAILING to send us a message.  We'll get back to you right away!