THIS SERVICE IS NO LONGER AVAILABLE.
Thank you for you understanding!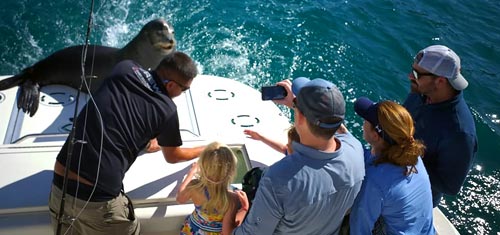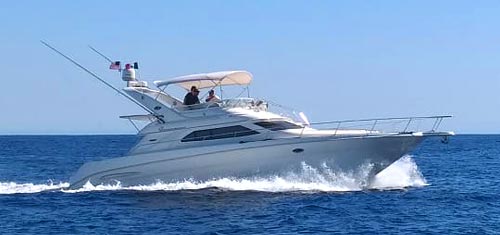 Cabo Sailing Ocean Adventures is offering half or full day Sport-Fishing charters that meets luxury and adventure. Our highly experienced knowledgeable local bilingual crew will bring you right to the very best spot. Our specialized Deep-Sea rigged sea ray 450 will make both ride and reeling smooth, easy and rewarding. On-board, non-stop service with unlimited food and bar, will make for more than just a a regular fishing trip. Get ready for an experience of a lifetime!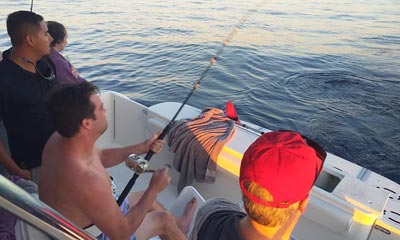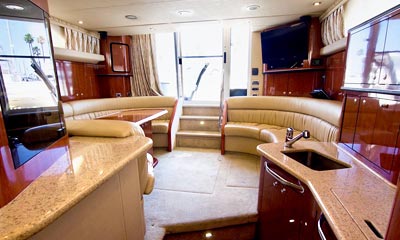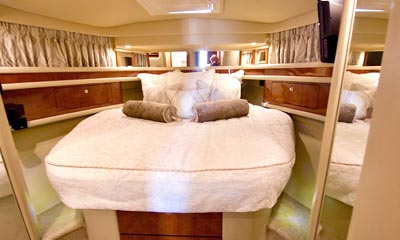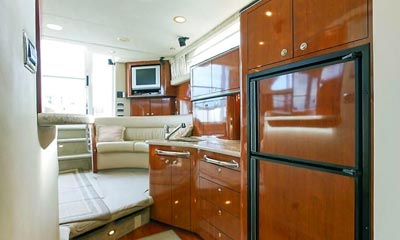 Book 8 hour, full day trip
STARTING AT 1,462 USD WITH 15% ONLINE DISCOUNT
Book 5 hour, Half day trip
STARTING AT 1,207 USD WITH 15% ONLINE DISCOUNT
Departure times:
7 AM is highly recommended. If you're not an early-bird, no worries! we'll be happy to acommodate the best time for you. Contact us to confirm other departur time.
Please be on location 20 min. before departure.
Inclusions:
Lunch, premium bar & live bait; Expert-bilengual crew;  Profesional sport fishing riggged & luxury yacht.
Fishing licenses:
20 USD per angler (13 y/o or older), not included in the charter price. You can pay it during your booking process.
Special requests:
For special request please let us know.
Have used Cabo Sailing on 2 separate occasions and both have been fantastic. Staff is very knowledgeable and flexible to make your experience your own. Whale watching was a great add-on and was simply amazing! Excellent catch on our 5 hour trip. Would recommend this company to anyone looking to go fishing and having a relaxing day on the Ocean, which is also the boats name 🙂   
Drew C., Ohaio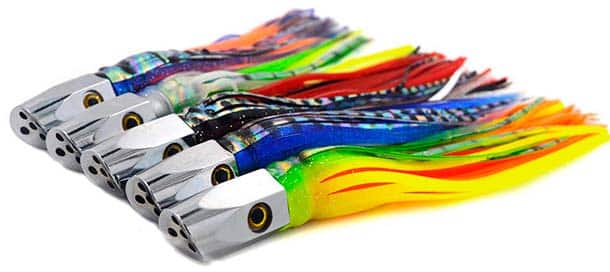 Check out our free stuff & monthly specials!
Cabo Sailing Ocean Adventures – Luxury Sailing & Boating in Cabo San Lucas, Mexico